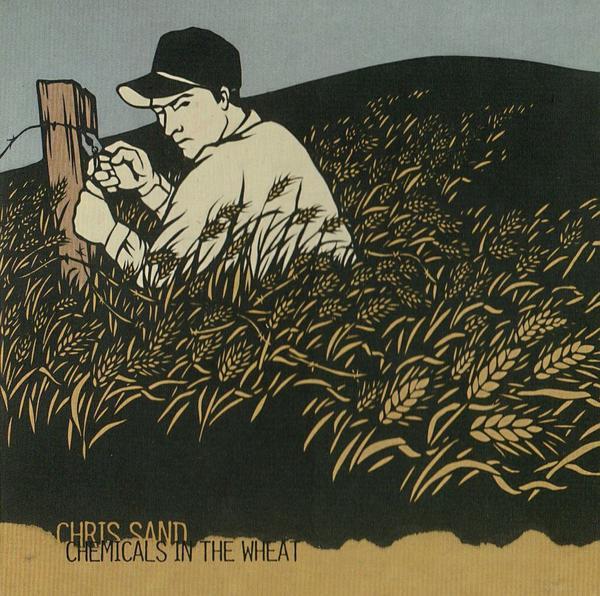 Chemicals in the Wheat (2010)
by Chris Sand aka "Sandman the Rappin' Cowboy"
$

15.00
---
---
Dystopic visions illuminating Chris Sand's strangest hour. Lush aural production by Shawn "Nerviz" Parke on nine songs and Carl Dexter on two others.
Missoula Independent calls it "a delightful mixture of indie folk, Americana and country with just a dose of hip-hop flavor . . . a perfect platform for Sand's impressively flexible writing."
Gorgeous cover artwork by Nikki McClure. Please visit nikkimcclure.com!
1. Corpse
2. Michael Jackson
3. Strange Medicine
4. All the Things I Done Wrong
5. Day's Wages
6. Buddha Chant
7. Pegasus
8. Mister, I Can't Save Your Daughter
9. O, Tsunami
10. Your Mind is Mine
11. The Illness
You may hear song samples and/or download this album at: http://www.amazon.com/Chemicals-in-the-Wheat-Explicit/dp/B0062SF996