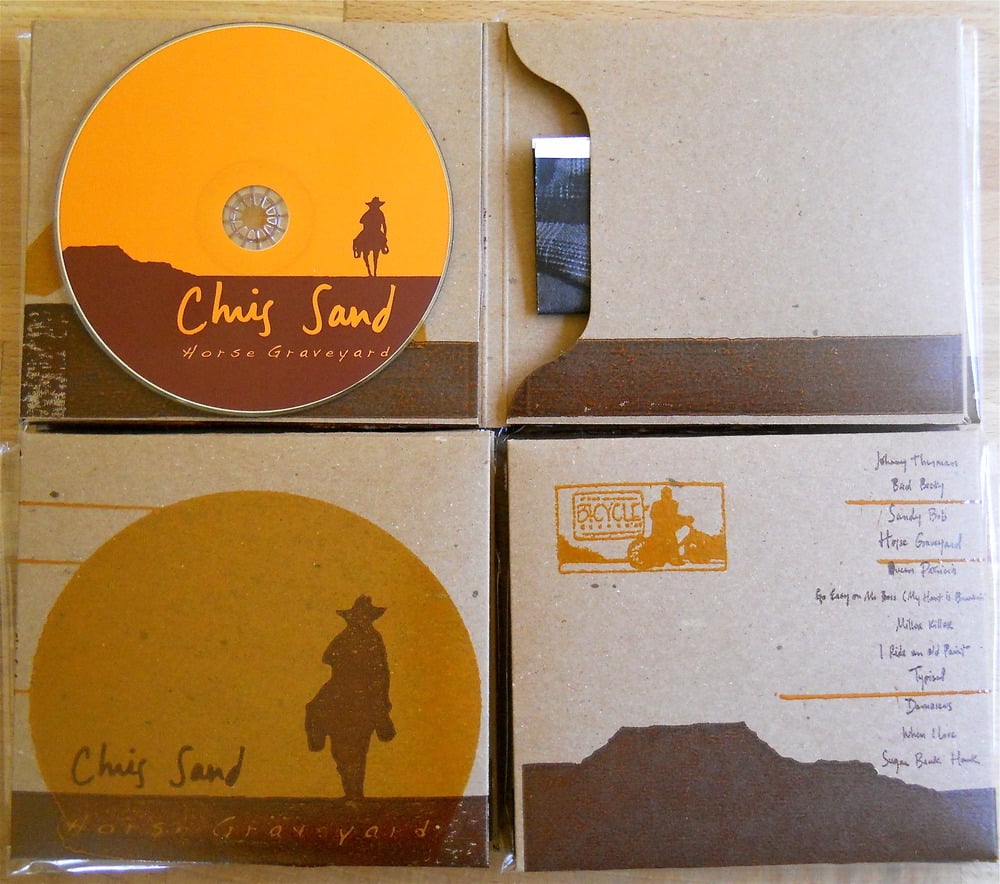 Horse Graveyard (2012)
by Chris Sand aka "Sandman the Rappin' Cowboy"
$

15.00
---
---
A collection of North Americana-flavored songs filled with western characters I've known. You'll meet Sandy Bob, Bad Becky, Queen Patricia, Sugar Bank Hank, Cowboy Moses, and others. Recorded at Dub Narcotic Studio by Bob Schwenkler, it features guitar, bass, fiddle, pedal steel, drums, piano, cello, back-up vocals, and trombone. It's my first release on Bicycle Records.
Tracklist
1. Johnny Thurman
2. Bad Becky
3. Sandy Bob
4. Horse Graveyard
5. Queen Patricia
6. Go Easy on Me Boss (My Heart is Breakin')
7. Miller Killer
8. I Ride an Old Paint
9. Typical
10. Damascus
11. When I Love
12. Sugar Bank Hank