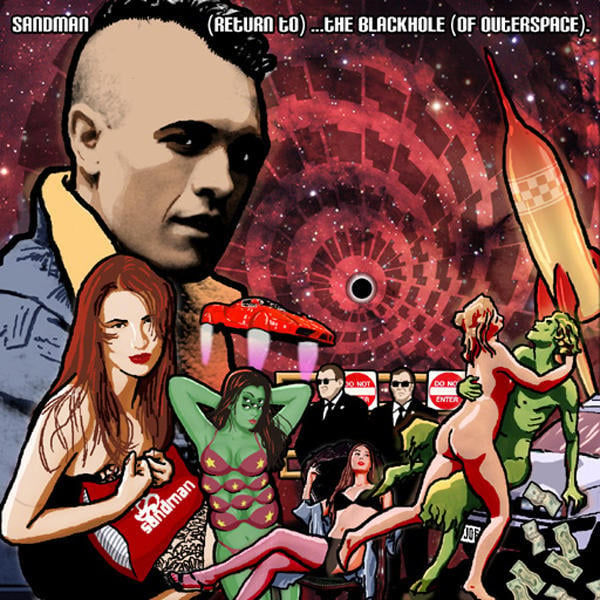 Return to the Blackhole of Outerspace (2006)
by Chris Sand aka "Sandman the Rappin' Cowboy"
$

15.00
---
---
"An intense journey beyond the farthest reaches of psychedelic hip-hop awaits you. The musical answer to a Hunter S. Thompson road trip into the dark side of the American psyche." -Crunks Not Dead Records.
Visit the sexual, violent, yet strangely hopeful wild west of Chris Sand's intergalactic nerve-center. Words by Sand, beats by Timezone LaFontaine.
1. Return
2. Sandpan's Delight
3. Pillowcases
4. Bragtalk 1
5. Highwayman
6. Tiny Spy Camera
7. Twice?!
8. Gateway Cock
9. Pony
10. Galahad
11. Bragtalk 2
12. Time Is Running Out
13. Jihad
14. Cloudsplitter
15. Monday Morning
16. What's Wrong?
17. Escape